Glenn
Album Title:
Glenn Miller and his Orchestra Limited Edition RCA Victor Collector's Issue
Recording Artist: Glenn Miller Record
Company: RCA Victor
Release Date: 1950's
Album Condition: 5, 33 1/3 rpm long play records. Records look clean and unscratched.
Cover Condition: Flocking from age on all material.
a caixa está envelhecida pelo tempo e manuseio
Wear on spine Includes biography of Glen Miller and band.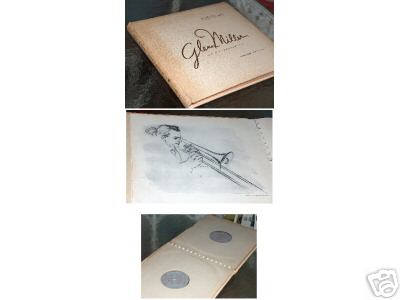 tenho a coleção nova história da música popular brasileira, em excelente estado, com 4 caixas em bom estado
a história do The Sunshines / compactos 7'' / Livraria Quarup / discos de vinil vinyl records /
CDs / formas de pagamento / Museu do Disco fitas VHS / magazines revistas / books links