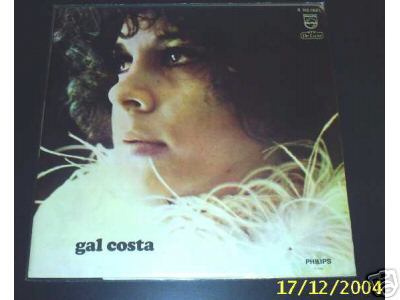 GAL COSTA
RARE !!!!
ORIGINAL ALBUM MONO FIRST EDITION 1969.
BLUE LABEL PHILIPS MONO - 765.068 L
GAL COSTA DEBUT IS CONSIDERED A KILLER, ONE OF HER BEST LP EVER - Pop-psych meets bossa, with smatterings of brit pop, musique concrete-and anything else producer Rogerio Duprat could think to throw in the mix. Absolute tropicalia classic and totally essential for bossa nova fans/collectors.
Psych Rock and Bossa
TRACKING LIST > 12 tracks
1.NÃO IDENTIFICADO
2. SEBASTIANA w/ GILBERTO GIL
3. LOST IN THE PARADISE
4. NAMORINHO DE PORTÃO w/ GILBERTO GIL
5. SAUDOSISMO
6. SE VOCÊ PENSA
7. VOU RECOMEÇAR
8. DIVINO, MARAVILHOSO
9. QUE PENA (ELE JÁ NÃO GOSTA DE MIM) w/ CAETANO VELOSO
10. BABY with CAETANO VELOSO
11. A COISA MAIS LINDA QUE EXISTE
12. DEUS É O AMOR
GRADE: cover / jacket : VG+ / vinyl VG + //// I WILL GUARANTEE ALL MY VINYL TO BE IN THE SHAPE ADVERTISED - OR YOUR MONEY BACK
______________________________________________________
SHIPPING & HANDLING FEES - > Professionally packed with styrofoam and buble wrap for protection- Win more than 2 items and we will combine shipping for reduced costs. Items will be shipped 24 hours after payment is received.Payment has to be received within 5 days of end of auction.
SHIPPING AND HANDLING
( registered priority air mail)
| | | | |
| --- | --- | --- | --- |
| DESTINATION | 1 LP | 2-3 LPs | 4-5 LPs |
| AMERICAS | USD 14.00 | USD 18.50 | USD 29.00 |
| EUROPE | USD 15.00 | USD 20.00 | USD 32.00 |
| ASIA & R.O.T.W. | USD 18.00 | USD 27.50 | USD 42.50 |
________________________________________________________________________________________________